Choje Akong Tulku Rinpoche's 72nd Year
May 2, 2012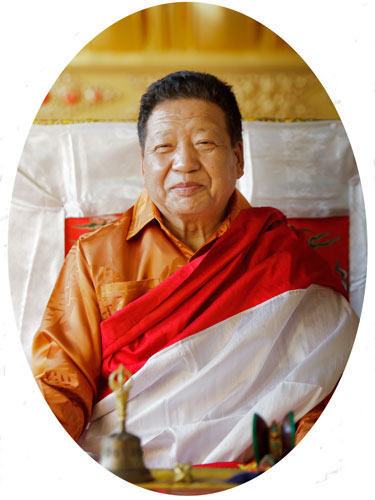 We celebrate our beloved founder, Choje Akong Tulku Rinpoche's 72nd birthday on Sunday 6th May and Khenpo Damcho Dawa Rinpoche has given some very important advice relating to that. He says this year is astrologically very dangerous for Akong Rinpoche; there are serious obstacles that could even be life-threatening. Khenpo Damcho Dawa Rinpoche's advice is for us to do the utmost to try to counter these obstacles.
We should save lives and sponsor prayers like reciting the Kangyur, long life practices and similar prayers.
We plan to collect as much money as possible in a special fund to sponsor freeing animals and having prayers said in Tibet - all dedicated to Akong Rinpoche's long life.
If you'd like to contribute, you can make donations online from the ROKPA UK website (the website address is
www.rokpauk.org
and the link to the donations page is
http://rokpauk.org/donating.html
).  If you make an online donation please also send an email to the ROKPA UK office telling them how much you have sent (email address
charity@rokpauk.org
).
Alternatively, anyone who is coming to Samye Ling can visit the ROKPA UK office here. They will be delighted to help you make a donation!
Our priority must be to dispel the obstacles that threaten Rinpoche's life, everything is secondary to this. He is so precious to us, our lives would be so much poorer without the light he shines on us!
Home / General // Search // Submissions