Enlightenment and Parinirvana of Buddha Sakyamuni
May 24, 2012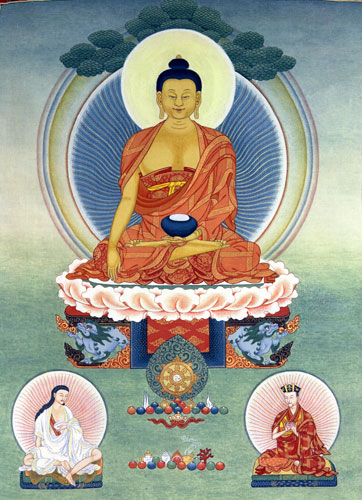 On the morning of Monday the 4th of June, the Samye Ling community will join together to celebrate the Enlightenment and Parinirvana of Buddha Sakyamuni
At 10am we will begin with "Neten Cha Cho" Prayers - Homage and Offerings to the 16 Arhats.
Everyone attending will then have the opportunity to offer two katas - one to the Buddha shrine and then, in recognition of his 32nd Anniversary of Gelong ordination, one to Abbot Lama Yeshe Losal Rinpoche.
Since this festival is celebrated by Buddhists of all traditions we would be particularly happy to welcome dharma brothers and sisters from other traditions.
Home / General // Search // Submissions