Retreats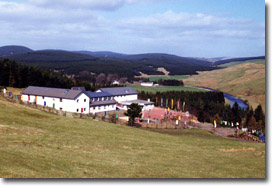 There is a range of different retreat options at Samye Ling. You can attend week-long retreats at our Purelands Retreat Centre, which is half a mile from Samye Ling. These are guided retreats led by well-qualified, experienced teachers with a balanced daily programme of meditation and teaching sessions. They are particularly appropriate for those who wish to devote a period of time to more intensive study and practice, but who do not have the time or opportunity to participate in longer retreats. Please see our on-line course programme for details.

In recent years our Abbot, Lama Yeshe Losal Rinpoche has received many requests for an opportunity to do a short or medium term retreat and Kagyu Samye Ling has given careful consideration to providing suitable places for these retreats.

LONG TERM RETREAT

As you probably know we already have a purpose-built long-term retreat for men on Arran and for women on Holy Isle, where currently there is a traditional four-year retreat taking place. This is due to finish in November 2014 and the next four-year retreat will begin in 2015. This retreat is intended to introduce experienced practitioners to the most profound spiritual practices within the Vajrayana tradition of Tibetan Buddhism. Undertaking such a long retreat is a serious commitment which should not be taken lightly. The final decision to enter a long retreat should be made after careful consideration and must be approved by Lama Yeshe Losal Rinpoche. Anybody who is interested in participating in the next four year retreat should contact Lama Yeshe Losal Rinpoche at: lhamo@samyeling.org

MEDIUM LENGTH RETREAT

We have also looked at how we can best help people who have less time, and perhaps fewer resources, so we have established a six month retreat in South Africa for students of the Kagyu Lineage who wish to complete the Four Foundations (Ngondro). Many practitioners say that despite their commitment to doing Ngondro they cannot find enough time in their everyday lives to finish it, therefore we have established this retreat specifically to provide an opportunity to do that.

The retreat is situated in a peaceful and beautiful wooded valley, surrounded by rolling hills within the Tara Rokpa Centre in the Groot Marico District, 250km north of Johannesburg, in South Africa. In March 2012, six women began the first six month retreat and are now engaged in Ngondro practice. When this retreat ends in November 2012 it will be followed by a six month Ngondro retreat for men and thereafter the retreats will continue with alternating opportunities for men and women. If you are interested in taking part in a six month Ngondro retreat please contact the Tara Rokpa Centre at: trc@vodamail.co.za

SHORTER RETREATS

There are also many people who don't have six months to spare but who would like to spend one to three months in retreat. Lama Yeshe Rinpoche has decided that the appropriate place for these retreats is at the north end of Holy Isle during the months of December to March each year. There are two options during this time. Either people can do individual retreats or they can participate in our very first Ngondro retreat from 6 January - 27 March (minimum two weeks stay). Lama Rinpoche has significantly reduced prices for these retreats to make them very affordable. There will only be a limited number of places available so early booking is recommended. For more details and bookings click here.