Guru Rinpoche Drubcho

Category: Retreat
Dates: September 1, 2014 - September 4, 2014
Venue: Samye Ling
Course Leader: Samye Ling Sangha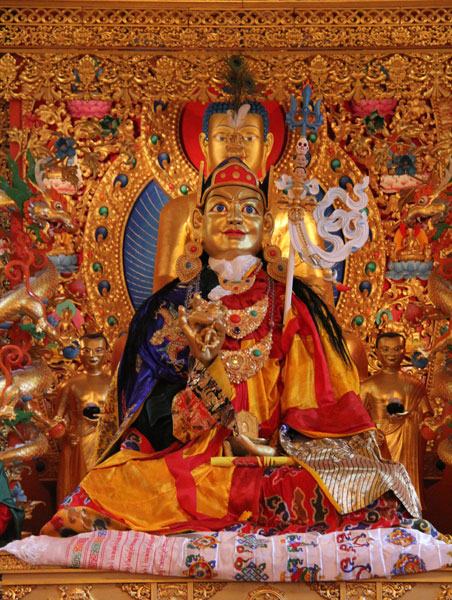 Dedicated to world peace and especially to the activities of His Holiness the 17th Gyalwang Karmapa, everyone is welcome to come and join us in the Temple for these joyous and meaningful prayers.

Guru Rinpoche made many prophecies concerning our present time, and his teachings and sadhana are of particular relevance in overcoming all the negative and harmful influences which confront us in today's world. Samye Ling has made the commitment to perform the Guru Rinpoche Drubcho each year to help dispel sickness, famine, war and environmental disasters.

Everyone is welcome to participate. There is no charge for the Drubcho, however tsok offerings are welcome as are donations towards the completion of the Samye College Project. Normal accommodation rates will apply.


Families are welcome to come during the period of the Drubcho and stay at our campsite.
Daily sessions are:
| | |
| --- | --- |
| Morning | 9.30am to 12pm |
| Afternoon | 3.30 to 6pm |
Drubcho finishes at lunchtime on Thursday the 4th of August
Booking - Tariff and Charges - Guest Info