Torey Hayden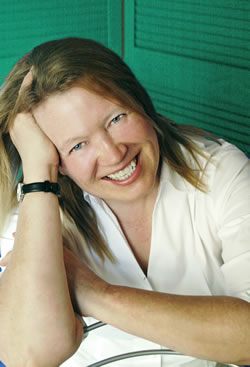 Torey Hayden is a best-selling author whose books have been translated into over 30 languages and sold tens of millions of copies worldwide. She is especially well-known for her stories of emotionally damaged children, based on her own work as a special needs teacher. In addition to writing and teaching, she has also worked as a therapist and a researcher. In the last 20 years she has donated countless hours as a counsellor and consultant to several major UK charities, among these Childline, the Samaritans, the Citizens' Advice Bureau and the NSPCC, and raised many thousands of pounds in donations.
Although Torey's philosophy is very much her own, having developed it over the course of her work in education and psychology, she became aware of the similarities between her own perspectives and that of Buddhism during a series of trips to Japan to promote her books. Encouraged by Dr. A.T.Ariyaratne of the Sarvodaya Shramadana Movement of Sri Lanka, Torey began to study meditation.
Torey has since forged close links with Samye Ling and continues to deepen her understanding of meditation and Buddhism.
Torey Hayden has 0 upcoming courses